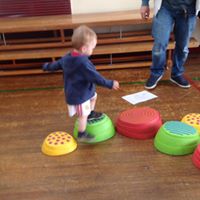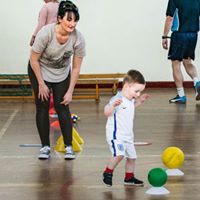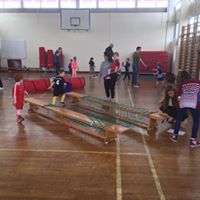 First Touch Football Classes are for 2  to 3 years old
Our "First Touch" sessions for 2-3-year-old children are delivered in an engaging and exciting, child friendly way.
However, underpinning each session will be a wide range of activities designed to consolidate, develop and extend your child's physical capabilities.
Working in this way allows us to deliver a truly memorable experience for your son or daughter as they engage with physical activity and football for the first time.
Bringing your child to "First Touch" will be one of the best decisions you will make as a parent. You will be having fun together whilst helping your child to develop confidence in their social, emotional and movement skills. We look forward to seeing you.
This type of activity with pre school and reception children forms a vital part of their development and lays the foundation upon which all later learning depends.
If you need more information, please contact us using the details on our contact page, or alternatively our numbers, email and easy course information form are to the right.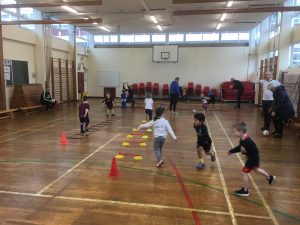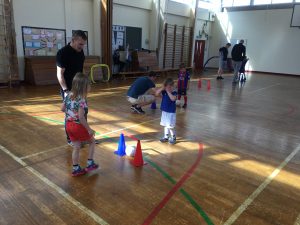 At all our classes we guarantee 43 sessions per year starting September (academic year) to the following August but normally we end up delivering 46 sessions. Some months you will have 5 sessions others may have less, but the fee for the month is either £16/£18 (depending on the class)Over the year this evens its self-out to ensure that the session cost it is £5.
Classes are on Saturday Mornings at:
St. Wilfrid's School, Standish at 9.00am - 12pm  Various times throughout the morning  -
Location
Booking is essential:
By calling 07745 286486
By email at info@skillwisesports.co.uk
Or by using the request form Below: